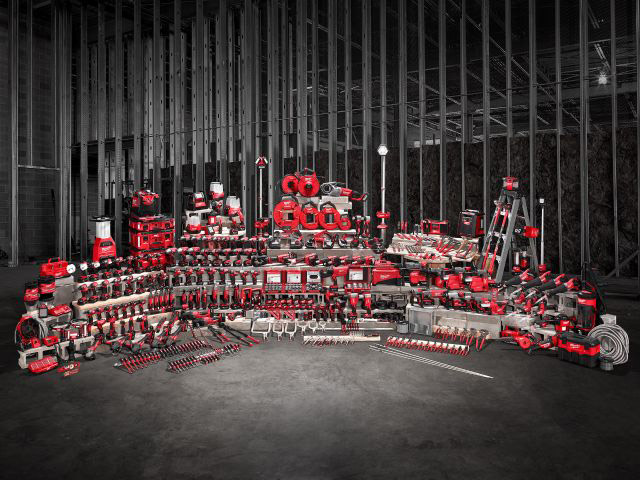 Nothing but HEAVY DUTY
Since the company began in 1924, Milwaukee Tool has led the industry in developing innovative solutions that deliver increased productivity and unmatched durability for professional construction users. Whether it is through our world-leading M12™ and M18™ cordless systems, the ground-breaking performance of our MX FUEL™ products, jobsite lighting, time-saving accessories, or innovative hand tool, PPE, and storage products, we are dedicated to delivering a continuous flow of advanced, trade-specific solutions.
We invest the time to work side-by-side with real users to understand the demands of a constantly changing workplace and how we can best deliver solutions for a safer, more productive jobsite. Through a thorough evaluation of the job at hand – the frustrations, needs, and previous limitations – we set out to completely rethink a solution and deliver the game-changing innovation seen across all our product lines. Milwaukee Tool is not simply a manufacturer – we are progressive solution providers.
Products we offer through NetPlus:
Cordless Power Tools
Power Tool Accessories
Light Equipment – MX FUEL
One Key
Tool Tracking & Asset Management
Jobsite & Personal Lighting
Layout & Measurement
Jobsite & Heated Apparel
Storage
Outdoor Power Equipment
Personal Protective Equipment (PPE)
Safety Solutions
Hand Tools
Sales & Marketing Solutions:
Field sales representatives with specialist support
Jobsite Solutions demand creation
Website & Social consultation
Quarterly promotions and flyers
Industry-leading warranty
Merchandising solutions
Global service network
Dedicated conversion programming & support
BlueVolt training content
Online order management program
Hands-on & virtual training/support